Orange County
Bean Sprouts Cafe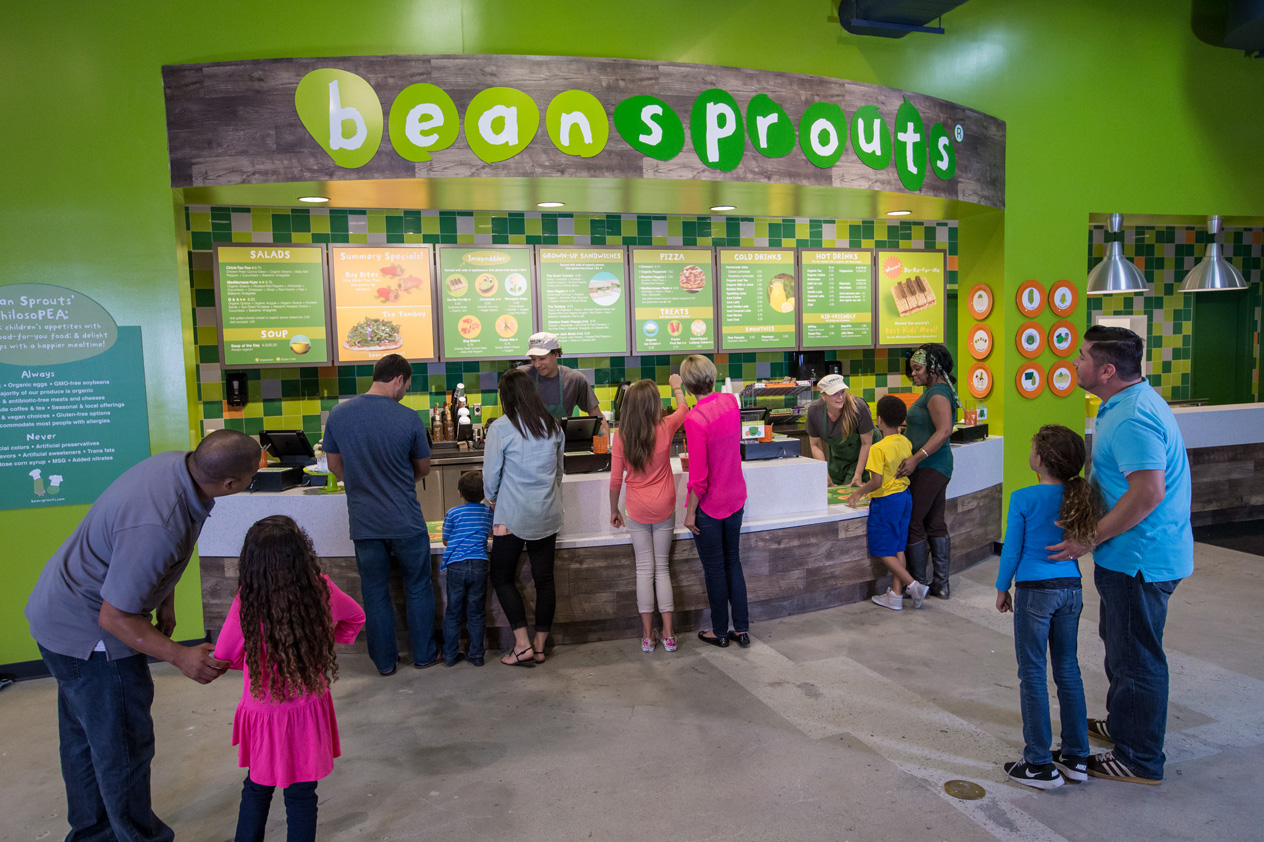 Bean Sprouts offers delicious, healthy food while keeping our young visitors in mind. Their low "Imaginibbles™ kids' counter" allows children to take advantage of a picture menu when choosing their meal! Grownups can also enjoy their tempting sandwiches and salads, as well as organic espresso! Bean Sprouts has a reputation of consistently receiving awards for their wholesome ingredients and creative presentation.

The Bean Sprouts PhilosoPea:
Spark children's appetites with yummy, good-for-you food; and delight grown-ups with a happier mealtime.

Nutrition
Bean Sprouts abides by top of the line ingredient guidelines. They can accommodate almost any need or allergy. Bean Sprouts also takes pride in using local providers as often as possible, from produce suppliers to bakeries.

Bean Sprouts Recognized for Exceptional Service to Guests with Allergies
Bean Sprouts was awarded the 2017 Best Food Allergy Innovation! The award, presented by AllerTrain, is a special recognition not only for Bean Sprouts but also for the Discovery Cube as together we aim to serve the ever-increasing population of guests who have food allergies and sensitives.
Contact us
Phone: (657)247-5880