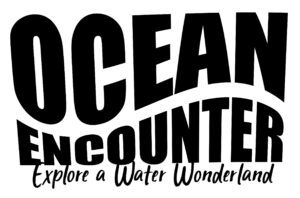 June 21 – September 4: For a limited-time this summer, immerse the whole family in an interactive aquatic wonderland known as Ocean Encounter where you'll explore all the zones of the ocean and discover what makes them each so unique. The exhibit at Discovery Cube will showcase the beauty and diversity of life in the ocean.
This exhibit features various interactive stations that focus on the shoreline, coral reef, kelp forest, open ocean, twilight and midnight zones, and abyss and trenches, each showing different aspects of ocean life and the threats they face from human activities.
Guests will have the opportunity to learn about ocean conservation efforts and engage with hands-on activities and a submarine that provides an immersive experience into the mysteries of the ocean. The exhibit also highlights important ocean issues such as coral bleaching, plastic pollution, and kelp forest decline and offers ways to help solve these problems.
Seasonal summer exhibit is also included with general admission or valid membership.