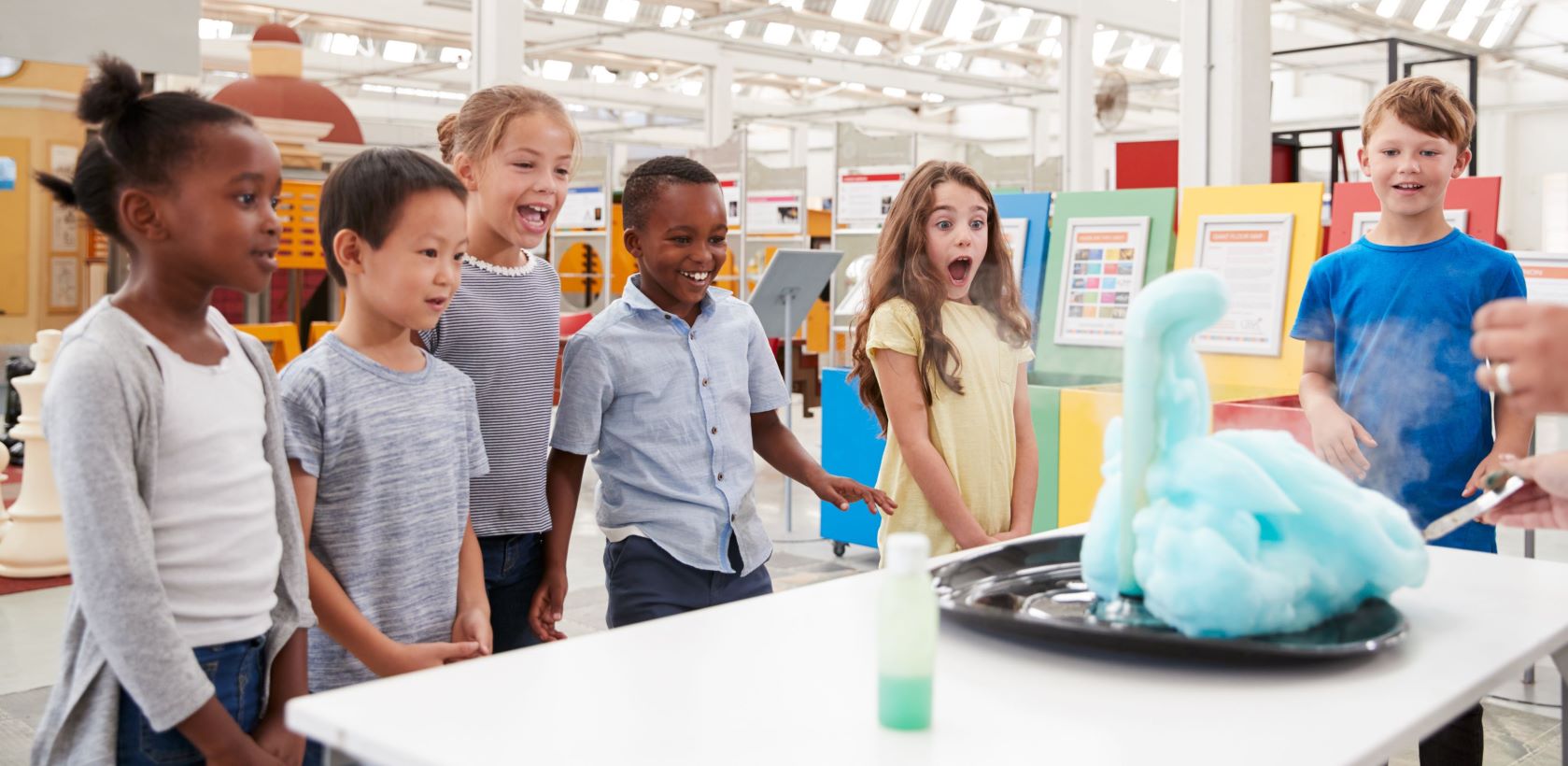 May be free for your school
Environmental Programs
Discovery Cube partners with a variety of agencies to offer FREE water, waste, and recycling programs to students in specific service areas. These programs are conducted at the school site, are grade-level specific, and correlate with NGSS and Environmental Principles & Concepts.
Assemblies & Workshops at your school:
In partnership with multiple agencies in Southern California, Discovery Cube offers many FREE Environmental Education programs.
Field Trips to Discovery Cube OC or LA.
Some of our sponsored programs do offer a two hour field trip to one of our locations.
Grade options do vary with each sponsored program.
All grade-specific curriculum aligns with Next Generation Science Standards (NGSS)
Hands-on activities that are easy to replicate in the classroom including: Renewable and Non-Renewable Resources, Reduce, Reuse, Recycle, Composting, & Organics and Water Quality.
Bus stipends may be available for Discovery Cube OC & LA.
Please contact us to find out which programs are available in your area by emailing groups@discoverycube.org or calling 714-913-5030.

Find Out More !
Please fill out the form below and one of our program specialists will get back to you as soon as possible.
"*" indicates required fields