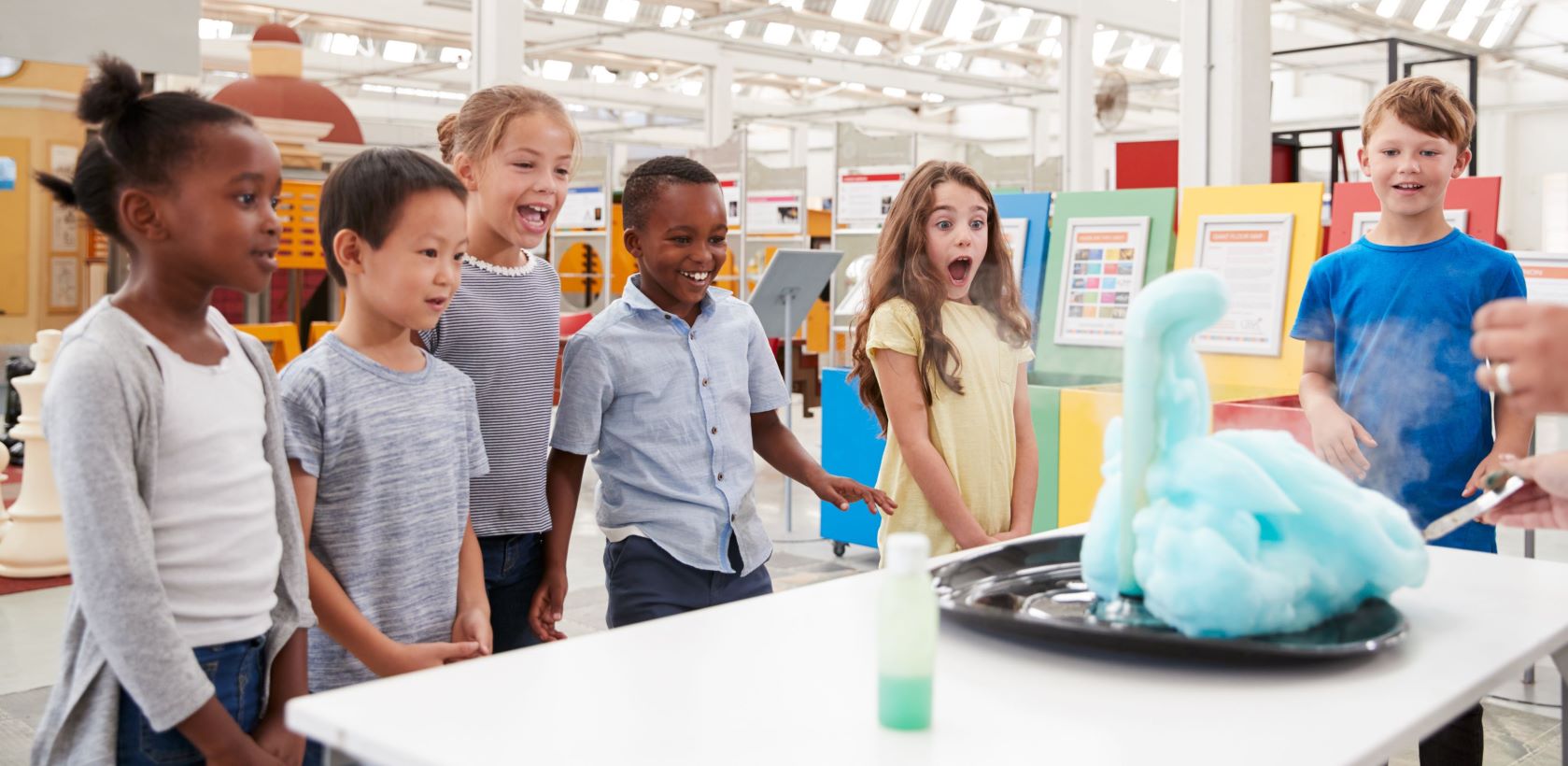 The Cube comes to you

If you can't bring your students to the science center, we bring Discovery Cube to you! Students will enjoy an engaging science program in the comfort of their own classroom or school auditorium. Science-to-Go programs include the following:
• Workshops: Created for up to 35 students and conducted in a classroom setting for a smaller, hands-on science experience.
• Assemblies: Created for up to 150 students and conducted in an auditorium setting for a dynamic and fun science experience.
Have our engaging and knowledgeable instructors come to your school to conduct a variety of grade-specific NGSS-based assemblies to excite and educate your students in a variety of scientific specialties.
Targeting subjects as varied as Zoology, Dissections, Electricity, Engineering, Physics, Paleontology, Astronomy, Geology, and Chemistry, these programs will motivate your students and increase their interest and curiosity in the study of science and learning in general.

Interested in Booking a Science To Go Program ?
Please fill out the form below and a booking specialist will get back to you.
"*" indicates required fields